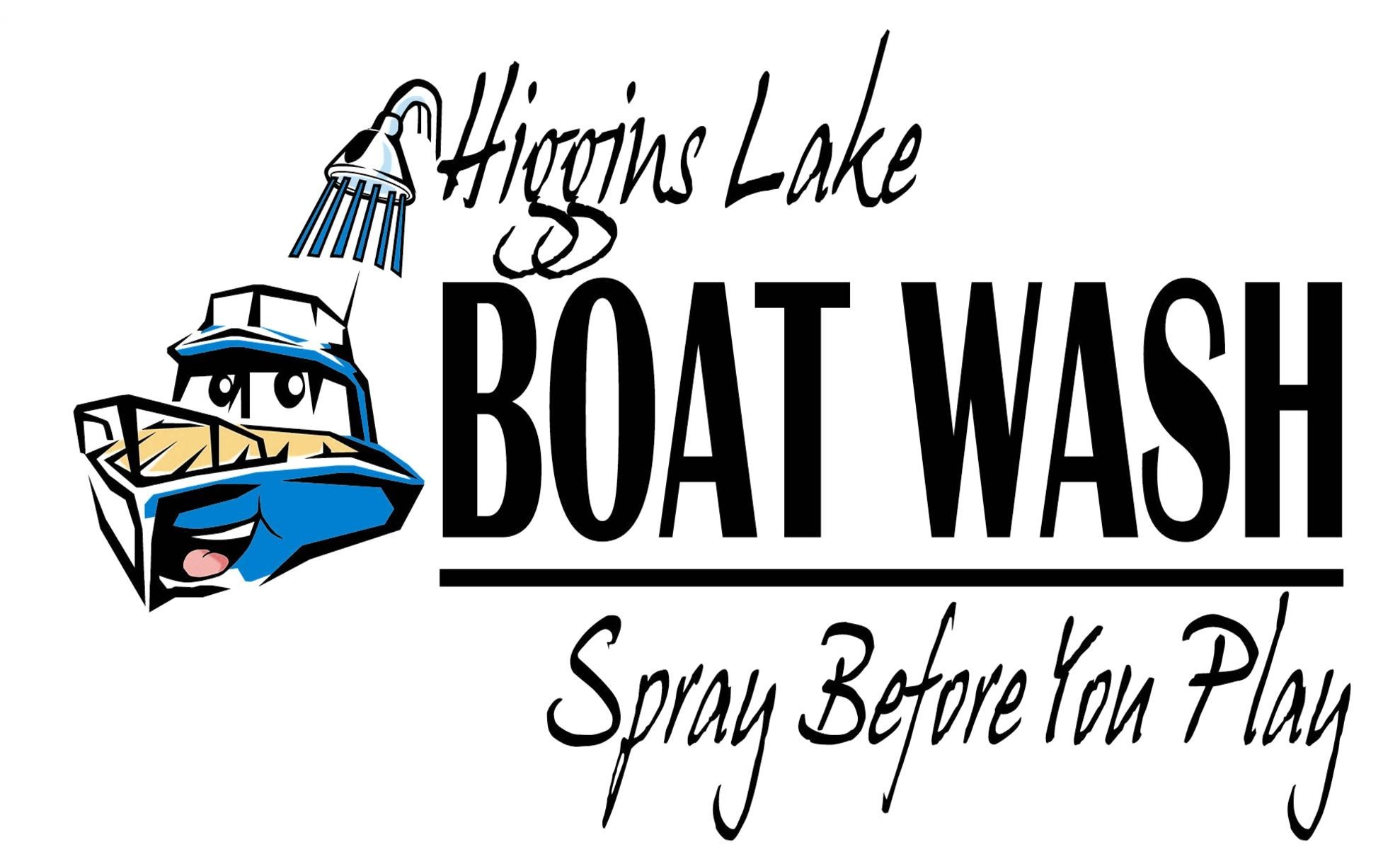 2014 Update:
The new boat wash in the South Higgins Lake State Park is now operating.  Please wash your boat and trailer before you launch, particularly if your boat/trailer was recently used in another lake.  The potential for introducing invasive species to Higgins Lake is decreased if your boat and trailer are thoroughly washed to remove any vegetation or other marine life.  It is also important not to transport bait or fish from another lake to Higgins Lake.  Thank you!
2009 Update:
The North Higgins Lake Boat Wash Grand Opening was held on Saturday, May 23, 2009, 11:00 am to noon at the boat wash site. The boat wash is located on W. Higgins Lake Drive just west of the North Higgins Lake State Park.
Approximately 75 people attended and listened to presentations and watched the boat wash demonstration before enjoying a lunch with Koegel hot dogs fresh grilled and served with drinks and potato chips. Attendees left with Boat Wash T-shirts, bumper stickers, key chains and other freebies. The weather cooperated with a perfect day to debut the Higgins Lake Boat Wash. Thank you all for attending.
The Boat Wash will be open May through September, and is open and free to the public.